Epoxy & Resin Flooring
Strong, customizable, and impact-resistant.
Epoxy flooring involves using a two-part resin blended together and applied to your floor, creating a hard and rigid surface.
Epoxy floors are mold-proof, water-proof, and ideal for use in sports stadiums, schools, hospitals, retail showrooms, and industrial applications.
Types of Epoxy Finishes
Resistant to damage, easy to clean with just soap and water, and unlike concrete, they won't degrade over time.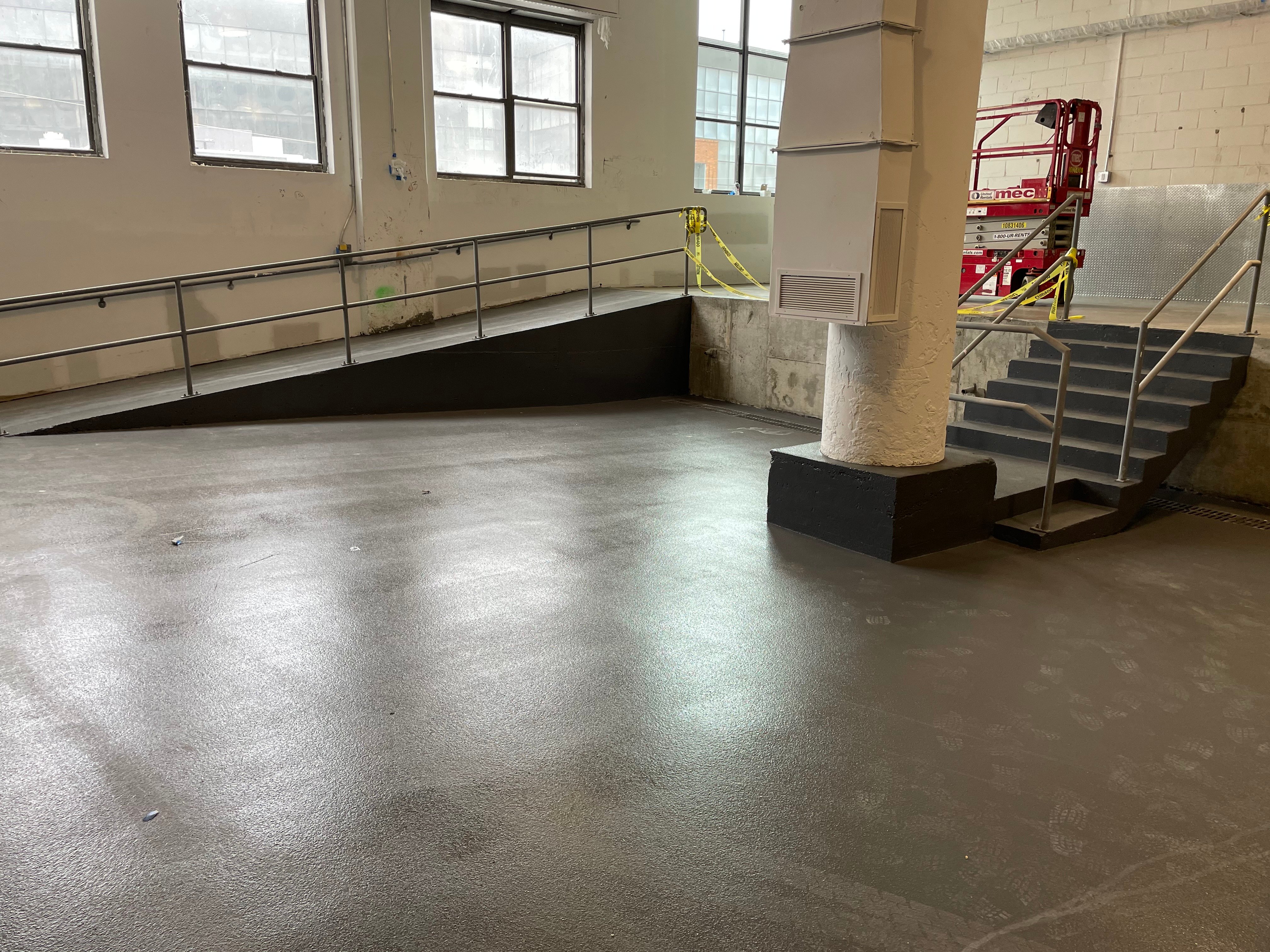 Epoxy Topcoat
Trust Manhattan Concrete Systems with your next NYC epoxy flooring job. We have the necessary expertise to complete the job quickly and thoroughly.
Shop or Showroom Floor
Hard as bulletproof glass and twice as polished, your shop or showroom floors can blend into the background or command attention. The choice is yours. Color options range from neutral grays to lively reds and yellows. The uniform opaque coating hides imperfections and stands up to heavy traffic, and the optional non-slip coating makes your workspace or showroom safe for any activity.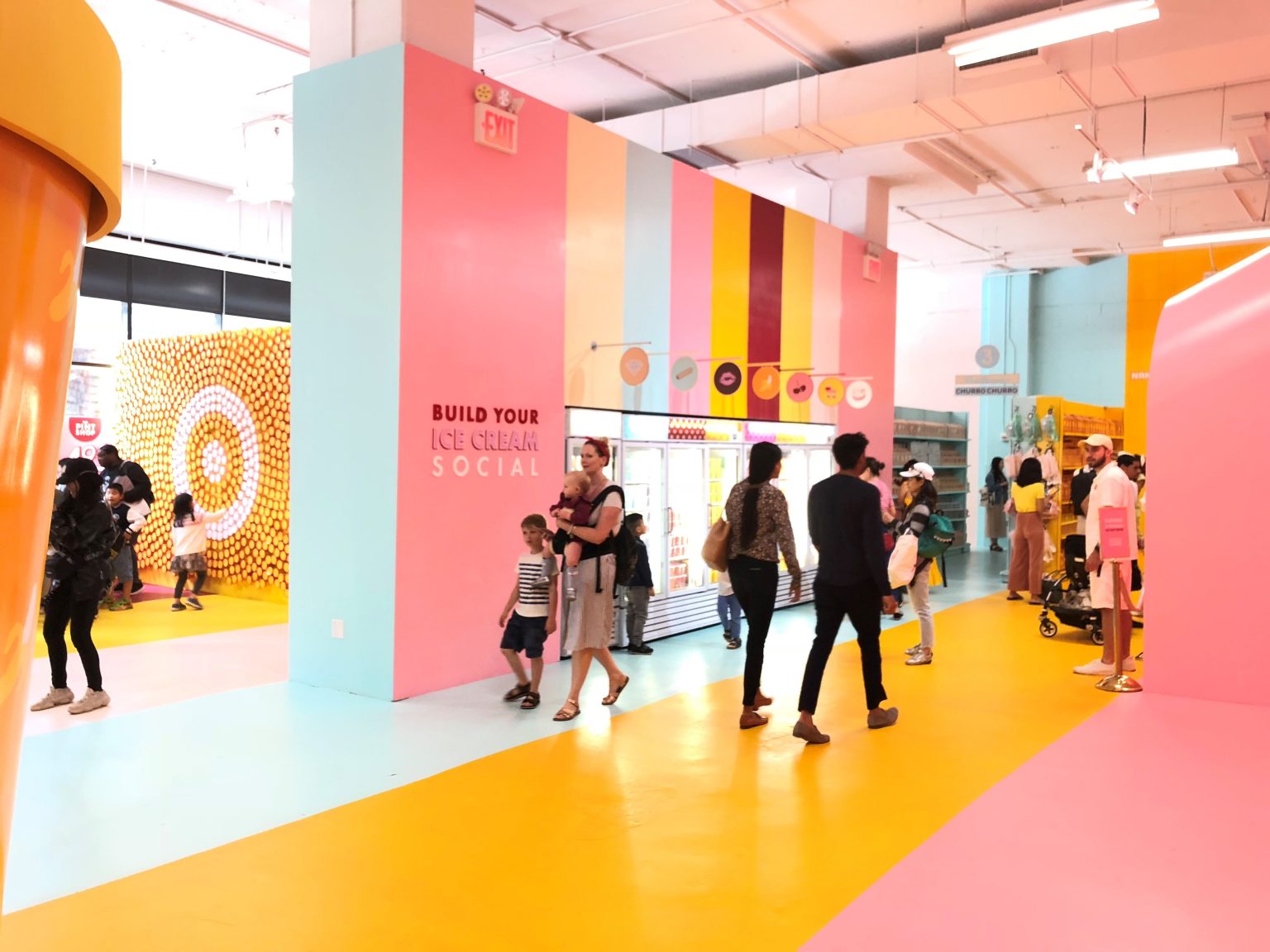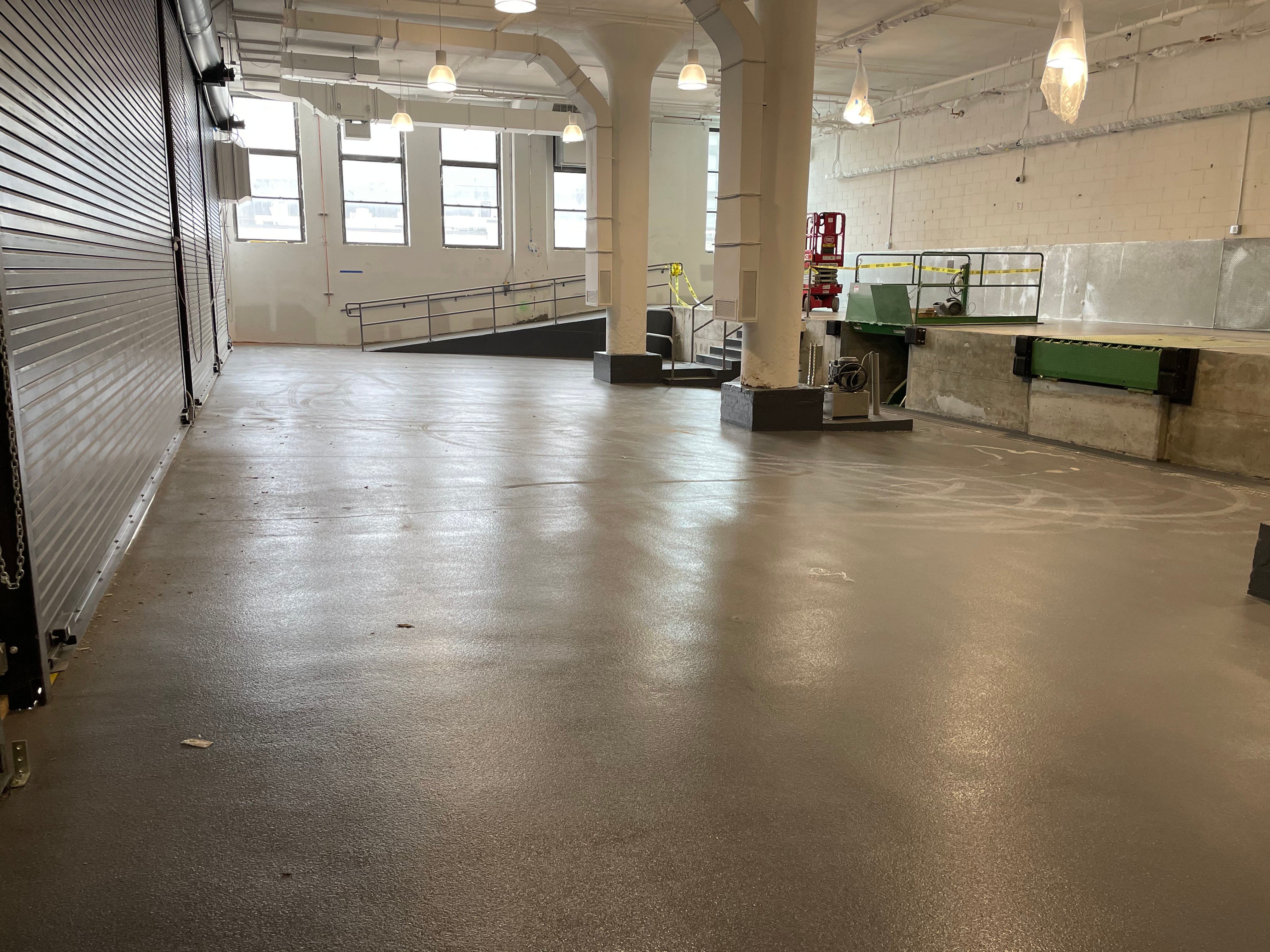 Quartz
If you're in the market for a hard working floor with a touch of glitz, go with quartz granules that come in thousands of sparkling color blends. Once you've picked one, choose from three finish textures to suit your application's needs. All are 100% solid epoxy, chemical and wear resistant, NFSI certified (a surface safety standards developer), and breathtaking.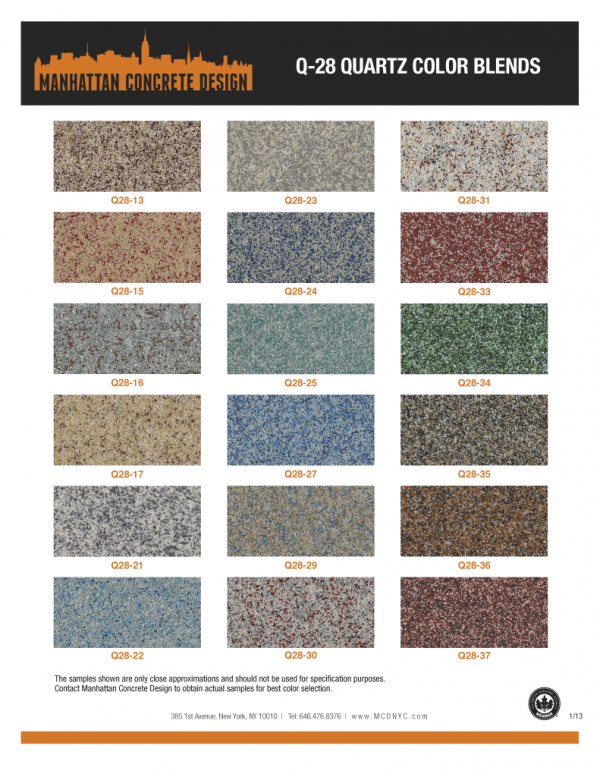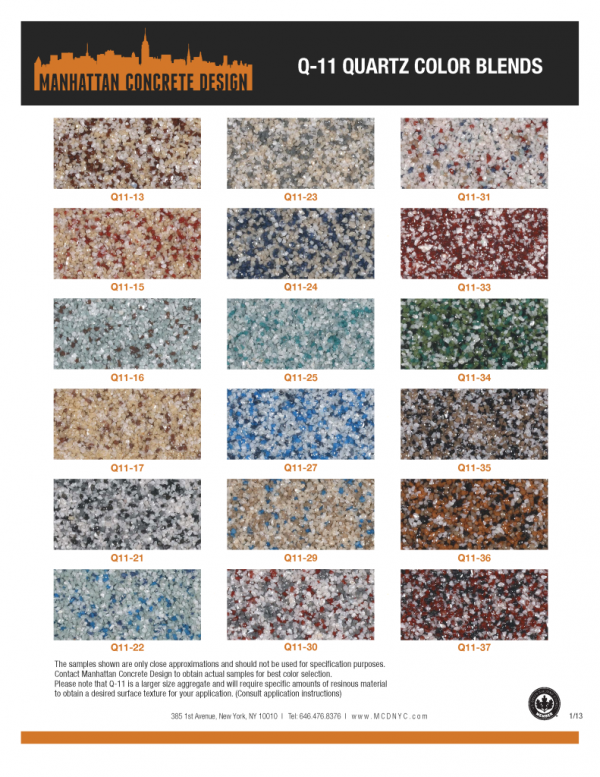 Chip
Similar to the quartz finish, you can also opt for solid epoxy combined with decorative paint chips in understated color combinations like Sahara, Wheat, and Calypso. This eye-catching finish isn't to be trifled with; a topcoat ensures excellent wear characteristics with stain and chemical resistance, while a mixture of soft neutral colors makes for a subtle but sophisticated surface glow.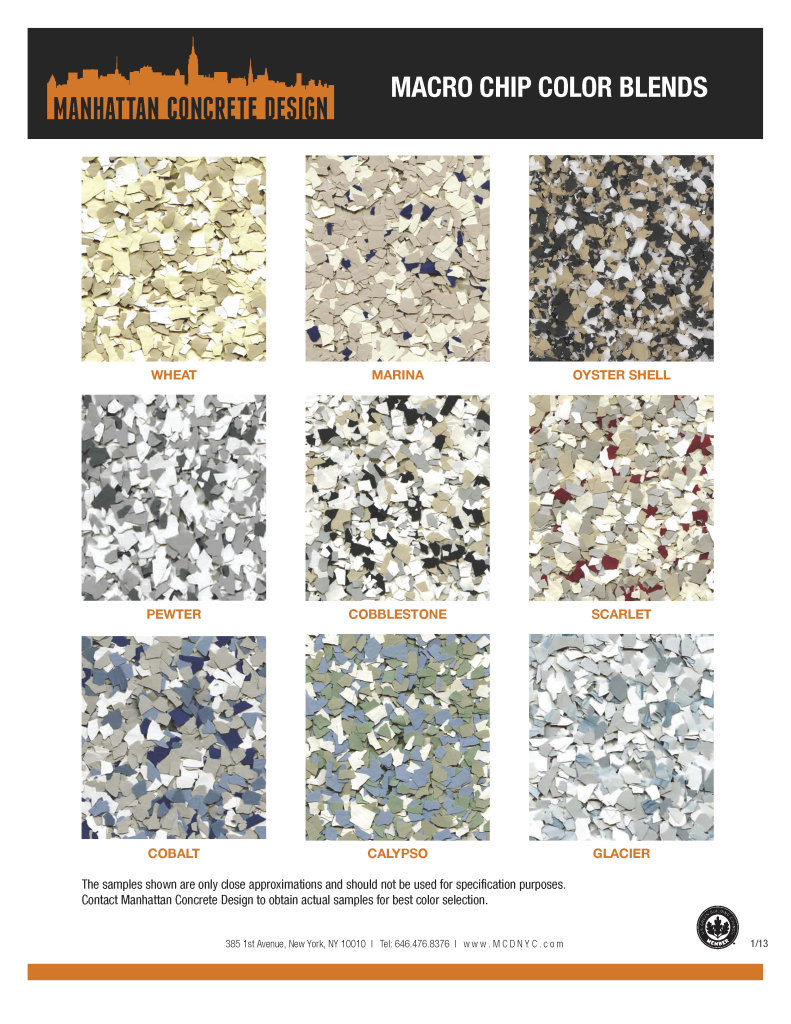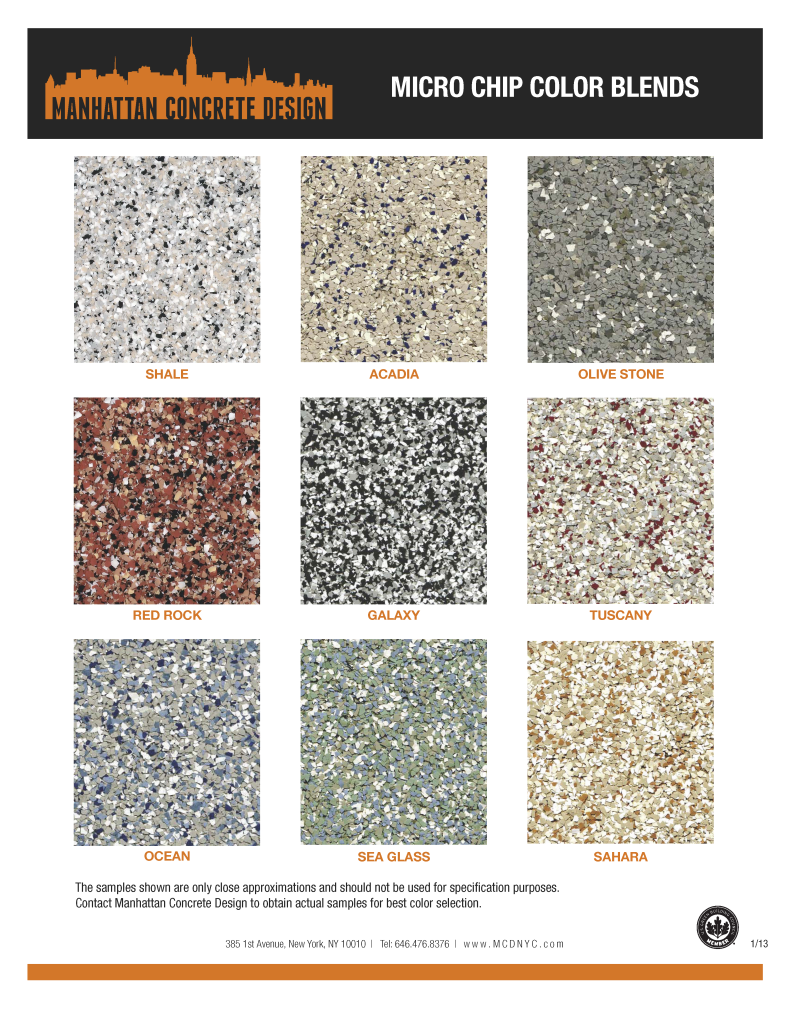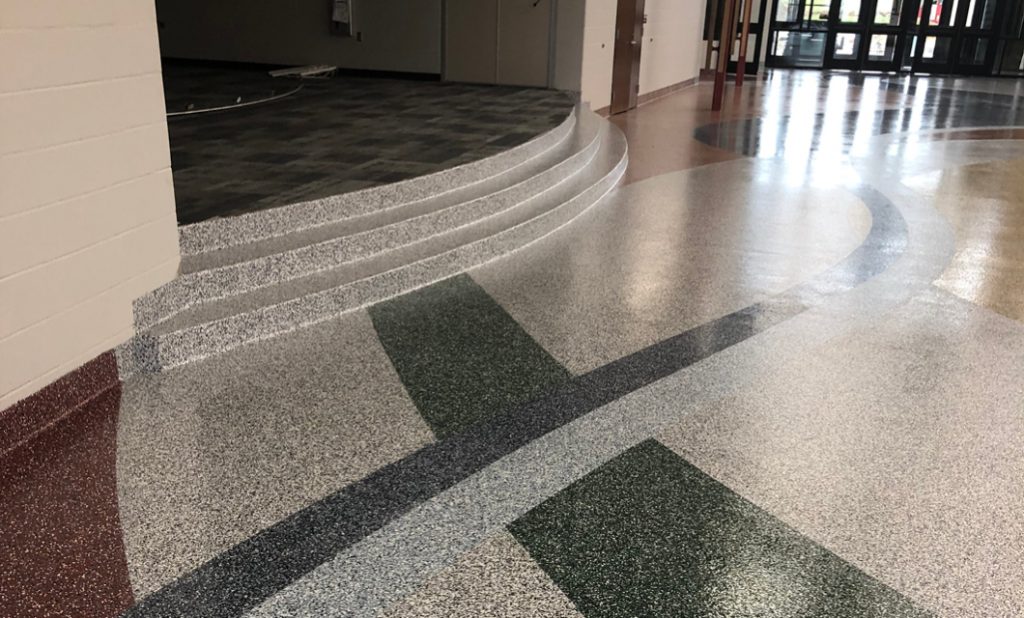 Manhattan Concrete Systems Company Profile
At Manhattan Concrete Systems, we are relentlessly pursuing flooring excellence. We pay extreme attention to detail and can handle projects that other firms here in New York City can't. Our technicians are artisans in this arena, and we are ready to take your floors to the next level.